I took a break from scrapbooking but it looks like my creativity came back and I am really excited about that. I was getting angry at myself for not being able to scrap anymore but I made 4 layouts in 2 days and I think that is pretty good :) I am going to show you 2 of those layouts.
My first layout is called
Cute Baby Boy
and I found these photos on a DVD when I was looking for photos to scrap. These photos of my son Jasper while he is taking a bath are just too adorable and had to use them for a LO.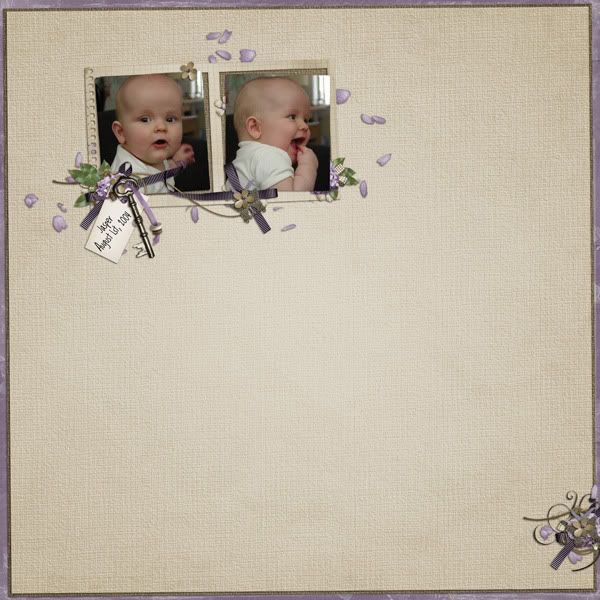 The kit I used for this LO is called
Charmed
and the designer of that kit is My Creative Pixels.
The second layout is called
Explore, Dream & Feel
and also features my cutie babyboy :)
The kit I used is called
Hoo Loves Ya?
by Litabells Designs.
Hope you liked what I showed you and see you soon !
Hugz,
Biancka