I told you I would be back for a second post today :) I have a blog train freebie for you! I am participating in MScraps Blog Train (you'll soon find out why ;)) and I decided to make photo overlays as a freebie. I've used them before and thought it would be great to make my own. So, I went out with my camera to take some macro photos of gorgeous textures and two days later, my photo overlays freebie was finished. Here you go.....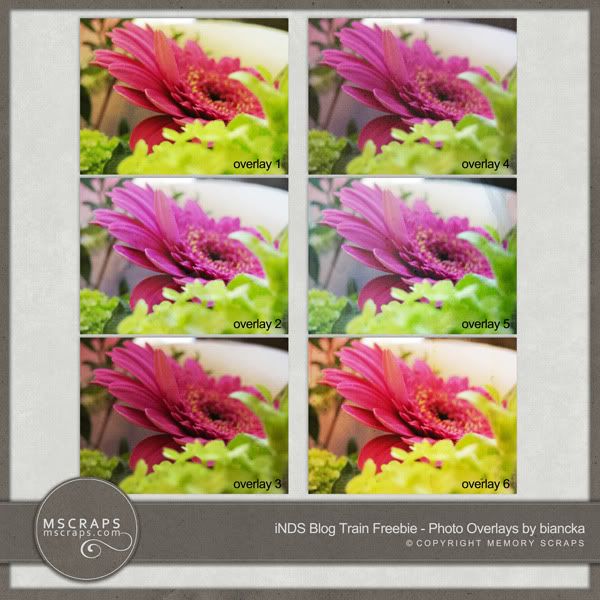 I hope you like my photo overlays enough to download them
here
and try them out. I have also included a tutorial (in pdf & doc file) on how to use the overlays. It's not difficult but mine might be a bit different than others you've used.
I wont take up any more of your time since you are probably ready to continue with your blog train. Next stop is the gorgeous blog of
Ashley aka Hazel Olive Designs
. Oh, if Ashley hasnt posted anything yet........be patient. Because of the time difference between all the blog train participants it can be tricky for everyone to post at the same time :) Thanks for understanding.
Have a great iNSD !!!
Hugz,
Biancka